Canon EF 17-40 f/4 L USM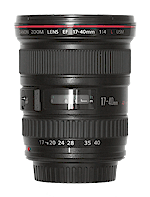 17-40 is my general use zoom lens. I use it for many purposes e.g. photographing people doing something, landscapes, architecture. 17-40 is one of the cheapest Canon L-lens and gives tremendous value for the price.

It has L-series picture quality, which means it's very sharp, has good contrast and rich colors. Special glass is used in L-series lenses therefore the contrast and the colors are better than in "consumer" lenses. I haven't performed any tests besides taking pictures and some evaluation done based on that. To me it seems that this lens it's little bit sharper on 40mm end. The lens only gets slightly sharper when stopping down to 5.6 or below. Bokeh is better than for example in Canon EF 50 f/1.8, but naturally due to small maximum aperture and short focal length there isn't much bokeh except in macro photos.

Build quality is excellent. Lens has switch for MF/AF, but since full time manual focus can be used with ring-USM I can't see any use for this switch. Hood fits to lens very well and is easy to attach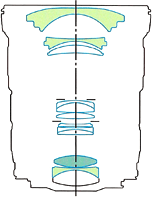 to the lens and de-attache from the lens. EW-83D hood doesn't fit exactly as good as the original but the difference is very slight.

17-40 has 12 lenses in 9 groups. 3 of the lenses are aspherical and there is one UD (Ultra-low Dispersion) lens. Lens weight 475g. Dimensions without hood, but with lens caps are 120mm x 82mm. With original lens hood the dimensions are 154mm x 123mm. With EW-83D lens hood the dimensions are 157mm x 98mm. Minimum focus distance is 28cm in all focal lengths. Aperture blades are circular and there are 7 of them. Filter size is 77mm. Autofocus is ring-USM and very fast and accurate. Lens has full-time manual focus feature (no need to switch lens first from AF to MF).

Due to 1.6 crop factor of Canon D20 the lens is 27.2-64mm (field of view). This is very good range for me since I don't see much use for ultra-wide lenses in my photography. At some point I will exchange D20 to full frame dSLR and I can use Canon 24-70 f/2.8, or 28-70 f/2.8 if I can find one secondhand, instead of 17-40 as a general zoom lens. Then this lens won't have much use, but I might keep the lens anyway since it's so cheap and has so good picture quality.

Summary
Pros:
+ sharpness (also wide open), contrast, colors
+ fast and accurate autofocus
+ compact size
+ "weather proof" if filter used

Cons:
- original hood with 1.6 crop is a joke
- slow (F4)
- not "weather proof" without filter = sucks dust

See photos in my picturebank taken with this lens.
---
Photos of the lens
Original(EW-83E) and EW-83D
Due to 1.6 crop and enormous size of original lens hood I purchased EW-83D. EW-83D is made for Canon EF 24 f/1.4 L USM.


Original hood (EW-83E) on the left side and EW-83D the right side.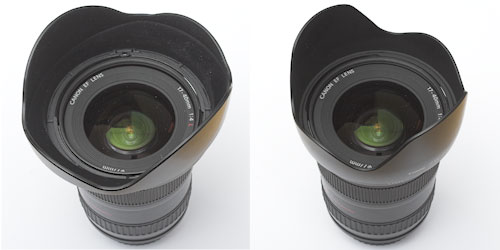 Original hood (EW-83E) on the left side and EW-83D the right side.
(picture is intentionally made low contrast in order to show the shapes of the hoods)


UPDATE 2009-03-14: Vignetting with full frame and 83D, needs small modification: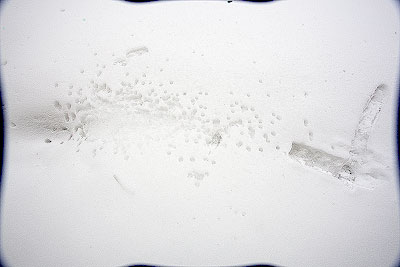 Weather sealing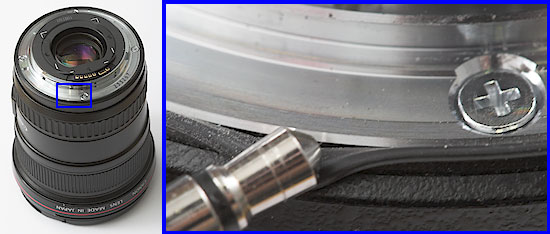 Lens mount is weather sealed with rubber gasget.
On right side macro photo I bend the gasget with 3.5mm headphone jag.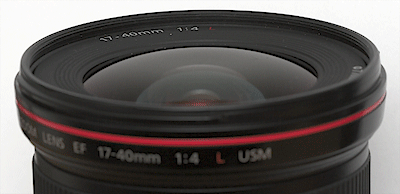 The front element of lens moves when focal length is changes.
Lens is not weather sealed without filter.