Review of short tele lenses
Test Scenario 5: Carl Zeiss Makro-Planar T* 2/100 ZF vs. Canon EF85mm f/1.2L USM Mark II - Headstones2
Between photos tripod was moved and therefore main subject fulfills about same area in photos from both lenses. Focusing distance was about 4 meters. Photos are taken with Canon EOS 1D Mark III (1.3x crop) and using M-mode in camera using f/8 and 1/125s as base exposure. Same exposure is kept when changing aperture so vignetting and "T-stop" is visible.

No processing has been used and RAW-photos are converted with Apple Aperture all sliders in default positions. Therefore these may seem to be lacking "punch" compared to my normal images but it makes comparison of images what lenses produce easier.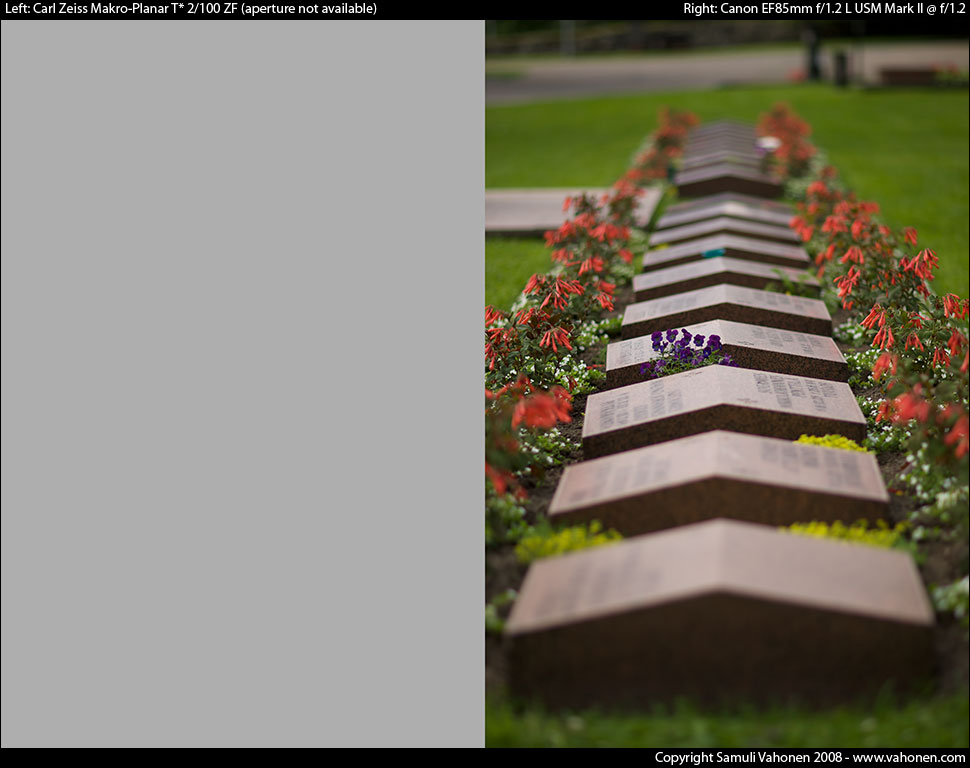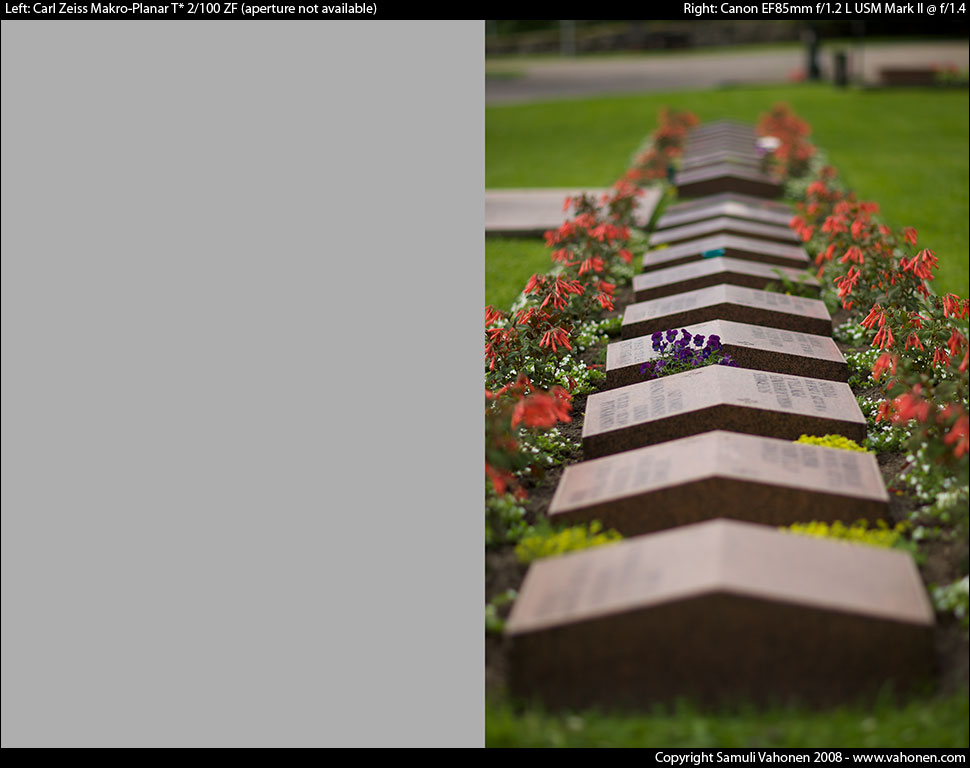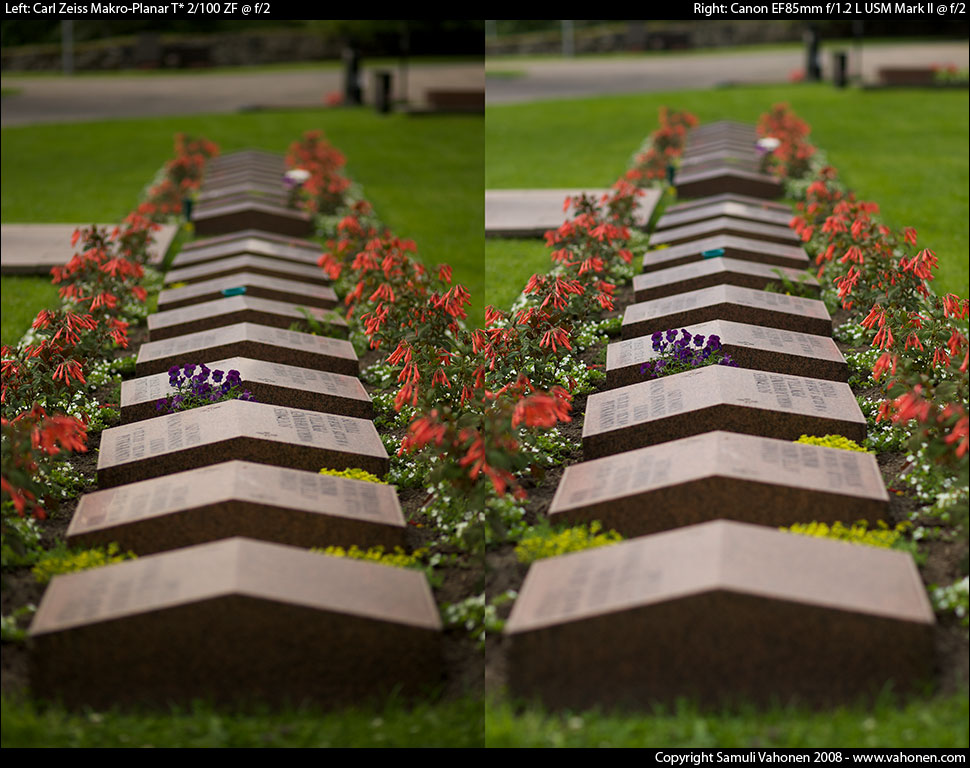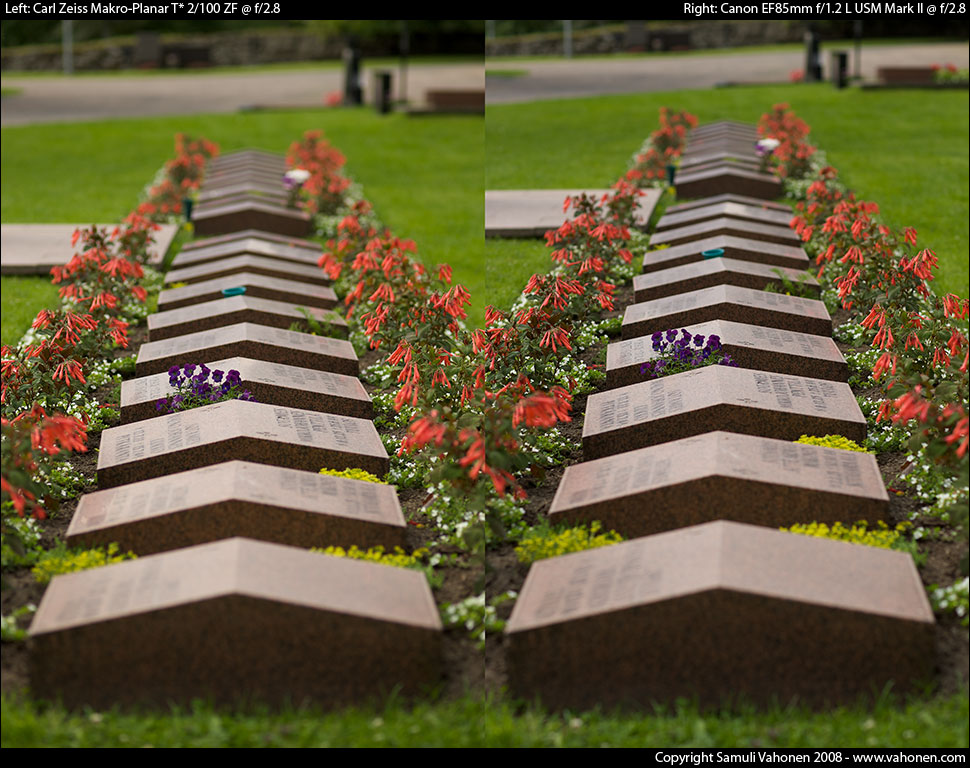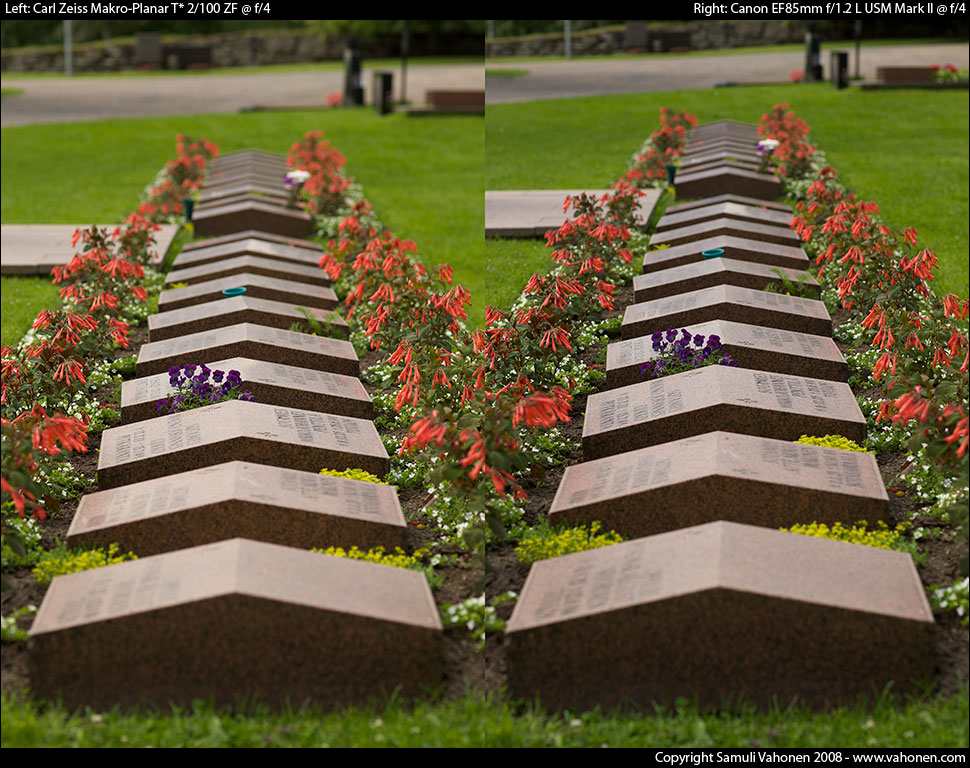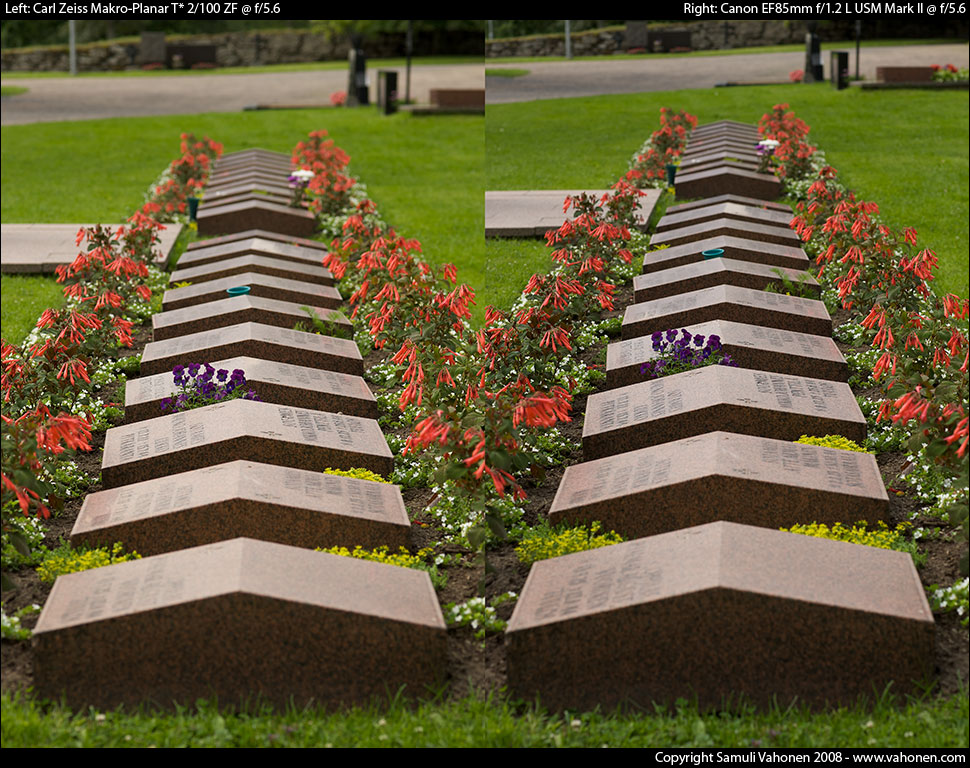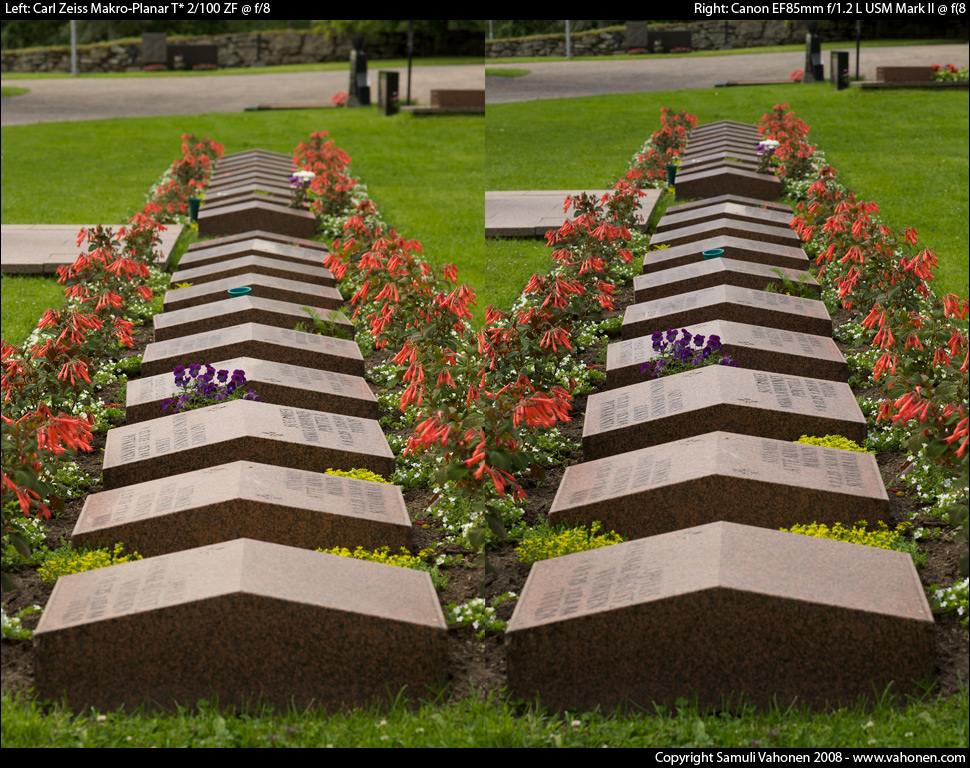 Both lenses do have some problems bokeh CA. At f/2 in this scene almost not noticeable but 85L at f/1.2 clearly shows green CA in behind bokeh and red CA in front bokeh.